ATCL PARTNERS WITH NMB BANK

16 th Aug, 2023
Air Tanzania in partnership with NMB Bank launched a new payment system where as ATCL customers can pay for their tickets through Sim Banking Application and NMB agents and branches found all over the country. Also insurance services for the travelers that use NMB Bank to pay for their tickets where as they get insurance incase an accident occurs, delay or canceled flights and loss of their luggage.
ATCL IN THE INTERNATIONAL AGRI-FOOD CONFERENCE EXHIBITION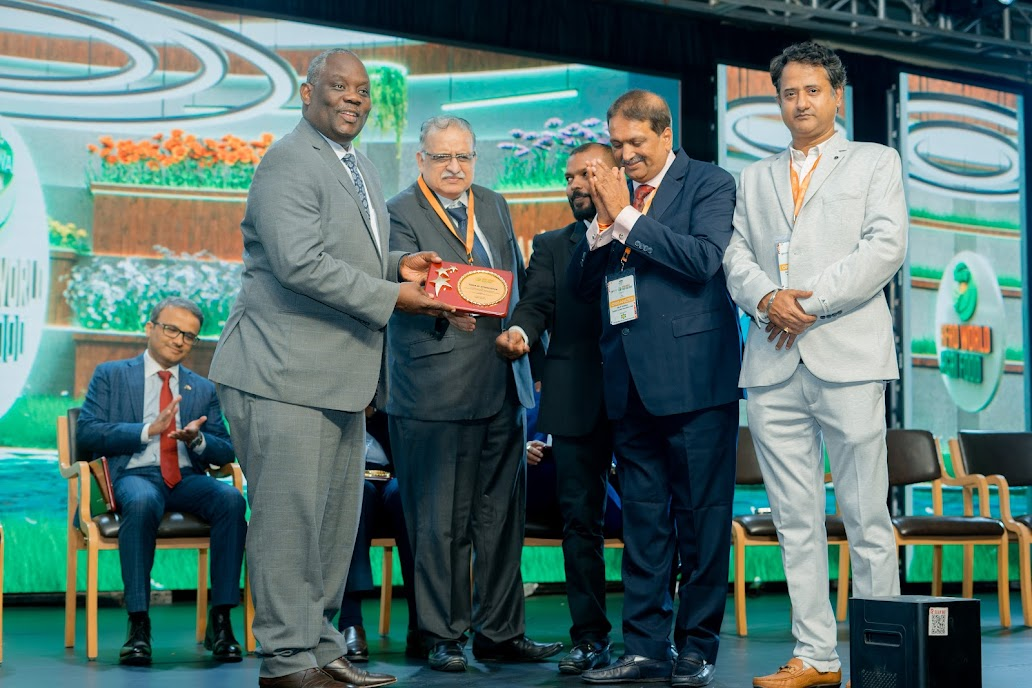 10 th - 12 th Aug, 2023
International Agri-Food Conference in Dar es Salaam. Government officials, stakeholders in the agricultural sector, investors, and business owners, attended the event. ATCL used this opportunity to explore new business prospects, particularly in the transportation of agricultural and perishable goods using its newly acquired Cargo Freighter.
ATCL SUPPORTING INDIA-TANZANIA RELATIONSHIP

12 th Aug, 2023
Air Tanzania sponsored and attended the India-Tanzania friendship golf cup organized by the Indian High Commission for the main aim of land marking the continued friendship between India and Tanzania. The event was attended by Indian and Tanzanian business companies' owners, CEO's and high ranked government and private officials.
NANENANE EXHIBITION

08 th Aug, 2023
ATCL participated in the Nanenane Agricultural fair celebrated nationally every year. The exhibition took place in Mbeya region this year, with the theme "Youth and women are firm foundation towards sustainable food system". ATCL provided different services and provided knowledge to the customers upon different products offered by the Company.
GRAND OPENING OF ATCL SACCOS

01 st Aug, 2023
Air Tanzania celebrated the grand opening of ATCL Saccos that mainly focuses on empowering and improving its worker's financial well-being. ATCL Saccos offers its members with variety of services and products including saving accounts, loans and other services like financial education and investment opportunities.
SABASABA TRADE FAIR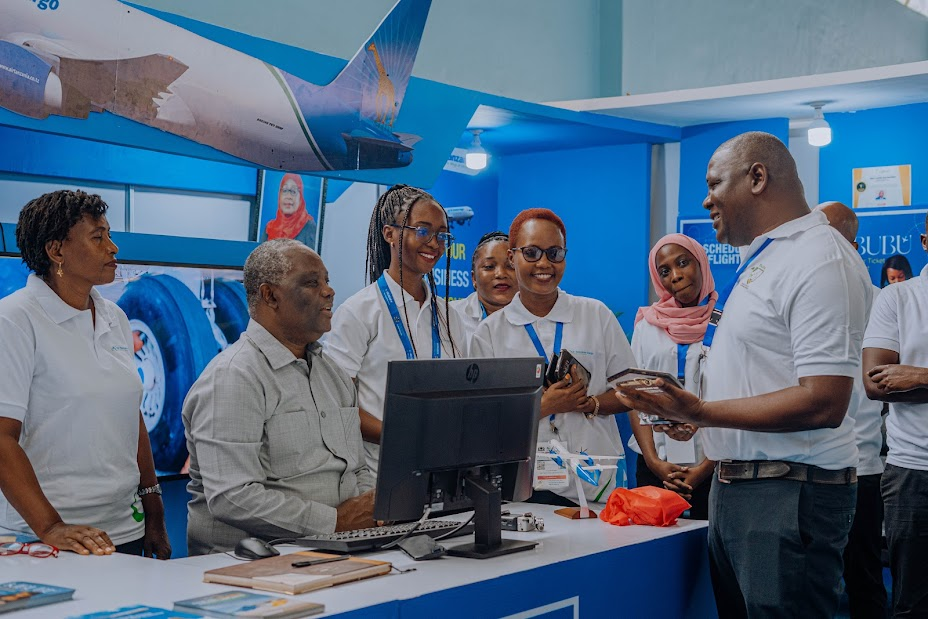 07 th Jul, 2023
ATCL participated in the 47th International Business Exhibitions SabaSaba) that is nationally celebrated in Dar es Salaam region with the theme "Tanzania is your right destination for business and investment" from 28th June up to 13th July 2023 with the main aim of branding and advertising the company's products to the people. Through the Exhibition the customers were able to make travel bookings and pay for their tickets on the spot
ARRIVAL OF THE NEW CARGO PLANE BOEING 767-300F

03 rd Jun, 2023
Earlier this June Air Tanzania Company Limited (ATCL) received its first Cargo plane Boeing 767-300F with a capacity of carrying 54 tones and it is scheduled to operate within Africa and internationally. The Cargo plane was received by the president Hon Samia Suluhu Hassan.
AIR TANZANIA MEETS TRAVEL AGENTS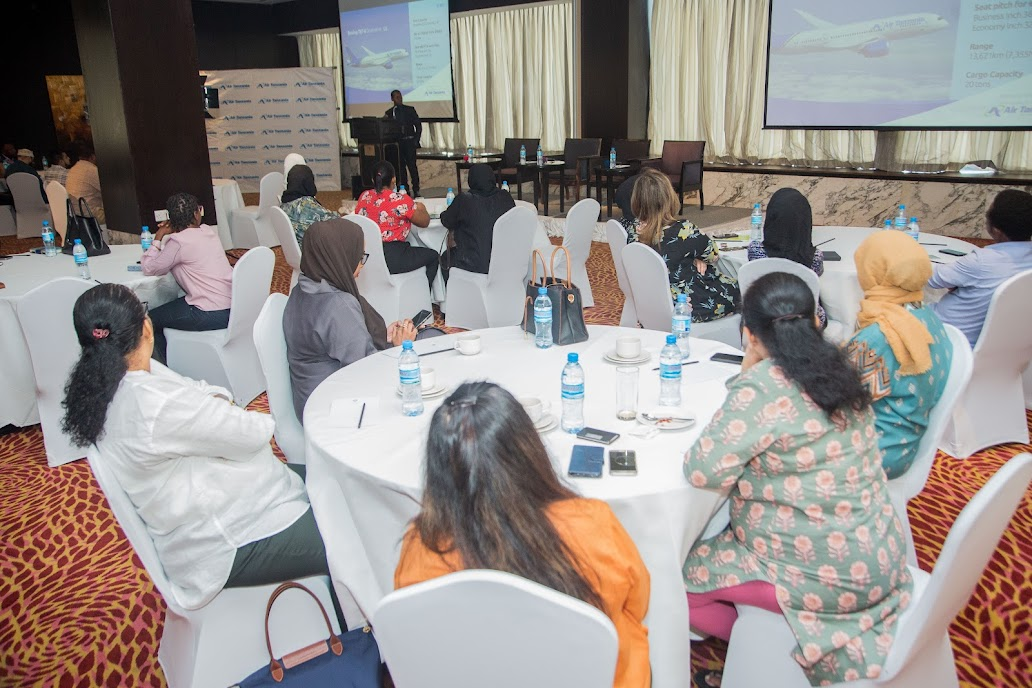 19 th May, 2023
Air Tanzania attended a productive meeting with travel agents organized by the Tanzania Society of Travel Agents (TASOTA) that focused on improving and creating better travel options to the customers.
AIR TANZANIA IN A HUMANITARIAN MISSION

27 th Apr, 2023
ATCL in collaboration with the Ministry of Foreign Affairs helped bring back more than 200 Tanzanians from Sudan after being stuck in the civil war that was going on in Sudan.
AIR TANZANIA HOSTS CARGO STAKEHOLDERS

21 st Mar, 2023
ATCL held a remarkable historical Cargo stakeholders meeting to discuss business opportunities between Air Tanzania and Cargo stakeholders, with the Treasury registrar Mr. Nehemia Mchechu as the guest of honor.
ATCL WOMEN SUPPORTING THE COMMUNITY

08 th Mar, 2023
ATCL celebrated this year's Women day by conducting charity events where by Women representatives of Air Tanzania provided support of various equipment to the Ocean Road hospital.
ATCL EMPOWERS CHILDREN IN SCHOOLS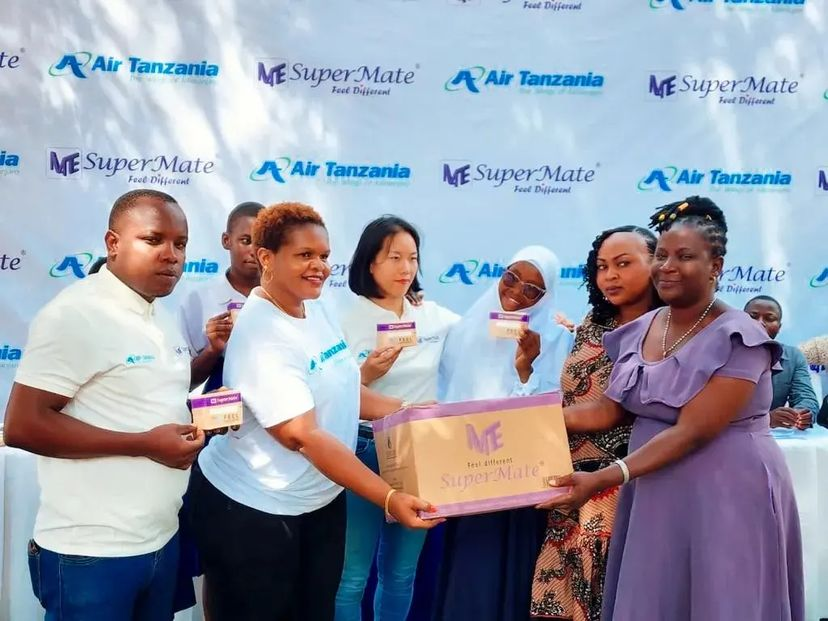 27 th Jan, 2023
Air Tanzania in collaboration with the Unicorn Hygiene company provided 16 million worth Super Mate sanitary napkins to female students, notebooks and other studying materials to students studying in primary schools in different regions in Tanzania that is, Kigoma, Katavi and Geita.